The epic poem of Ramayana has vast religious significance in Hinduism. Its protagonist, Lord Rama, with his divine prowess and benevolence, slays the immoral beings, conquers the realm, and establishes order in the process. The day marking the birth of Lord Rama is celebrated as Rama Navami and the observances include charity, recitals, and prayers. so here I am discussing about Navratri, Fasting without weakness- Eti Jain
Navratri is a festival of fasting and feasting. During the nine days of fasting, the Mother Divine manifests herself in nine different forms with each form signifying something subtle and deep. Before you let loose and indulge, you might want to cling to these quick tips that'll save you from landing in an unhealthy muddle. .
What to eat and what not to eat here are the list ..
Fruits:The healthy fruits that can be eaten during fasting are coconut, pears, singhara and raw banana.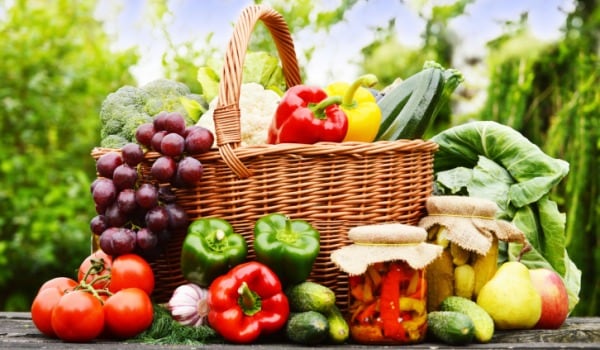 Vegetables: aloo, kaddu, shakarkand, jimikand, and arvi (ghuiyaan) are some of the vegetables that can be eaten during fasting. Fresh coriander and ginger have enormous health benefits for people fasting for nine days.
Salt: The benefits of sendha namak are that it is a cooling spice that aids as a laxative and stabilizes blood pressure. It also improves appetite, soothes heart burn and removes gas.
Spices and Oils: Zeera, choti elaichi, sabut kali mirch and kharbooje ke beej are some of the spices that can be used during fasts.
Dry Fruits:
Beverages: green Tea, black Tea and coffee are healthy beverages that can be taken
Dairy products: They all are a rich source of calcium.
Other foods: Sabudana is rich in carbohydrates and gives good amount of energy to the body. 50 gms of these small white pearls give 175 kcals. Also, it is a source of calcium, iron and vitamin K. It helps to improve blood circulation and aids in digestion. Makhanas are low in fat and high in carbohydrate content. They are also high magnesium and low sodium content.
This navratri, you don't want to be binging on those heavy calorie delights and having to face the weighing scale tipping to the wrong side. This Navratri we suggest you tread the healthy way. So before you let loose and indulge, you might want to cling to these quick tips that'll save you from landing in an unhealthy muddle.
Detoxify your body by drinking water, lemonade, green tea and buttermilk. Taking liquids will also keep you from dehydration.
If the kheer is a must in the menu then try adding artificial sweeteners in your kheer, and halwas.

Substitute whole milk with toned milk to help stay healthy.
Also, they form a good source of vitamins and minerals.
One medium sized potato gives around 100 kcals. Instead of frying aloo, you can opt for mixing boiled potato with either curd or with green chutney made with dhaniya, tomato, sendha namak and lemon juice. It is relishing for the taste buds. Try not adding boiled potato to sabudana or kuttu roti as it becomes  very rich in calories

Instead of fried items like pooris and paranthas, try kuttu atta rotis which will be low in calories. Also rajgira atta can be used instead of kuttu atta as it is low in calories and lighter. Ragjiri atta is high in proteins, minerals vitamins and fibre.

Dry roast makhanas and moongphalis instead of deep frying them.
Combine high calorie foods like sabudana and potato with high fibre vegetables like lauki tomato and palak. Also try baking, grilling and roasting vegetables instead of frying them.
Eat a lot of fresh fruits to boost vitamins and minerals. Fruits have high fibre and halp in maintaining weight.

Eat small and frequent meals. Starving will never lead to weight loss.
Keep your portion in control. Take one cereal option from kuttu, semai ke chawal, singhara atta or rajgiri ka atta and mix it with one cooked/ sauted vegetable portion alongwith curd/ buttermilk.

Not only during Navratri, exercising during any kind of fasting has to be properly considered. This is because when you are not eating properly, your body does not get the supply of the essential nutrients. For those who have exercise in their routine, exercising a little while after you finish fasting that is after you have eaten something has great health benefits.  Simple aerobics, a bit of gardening, small stretching exercises and a short walk are the best forms of exercise during fasts. Garba dancing is also a form of exercise. It helps build stamina and maintain weight during fasts.
Healthy Navratri diet plan
Start your day with a cup of green tea and two dates
For breakfast, eat fruits, nuts and raisins
Have milkshake/ kheer/ coconut water around noon
For lunch, opt for saudana khichdi/ rajgira roti with lauki/ arbi sabzi and a glass of chaanch with rock salt
Mid afternoon, have fruit yoghurt
In the evening, eat aloo chat or aloo palak salad
For dinner, start with vegetable soup, a bowl of salad with kuttu ka atta/rajgira roti and sabzi followed by low-fat lauki halwa or carrot halwa